Year 2
Welcome to Year 2
Our teachers are Mrs Tinuoye (Sparrowhawks), Mr McKenzie (Nightingales). Miss Marcuccilli and Mrs Cook (Woodpeckers)
KS1 Support Staff: Mrs Hennessy, Ms. Mouri, Mr Davis, Miss Carter, Miss Stock
Our aim is to ensure that children have a smooth transition and develop greater independence in all areas of school life.  We will be working on setting a strong foundation for your child's learning therefore it is important that they practise basic skills in Numeracy (numbers up to 100, number bonds, addition and subtraction) and Literacy (reading, writing and spelling) every week.
Our curriculum is varied and children enjoy many new experiences in Year 2.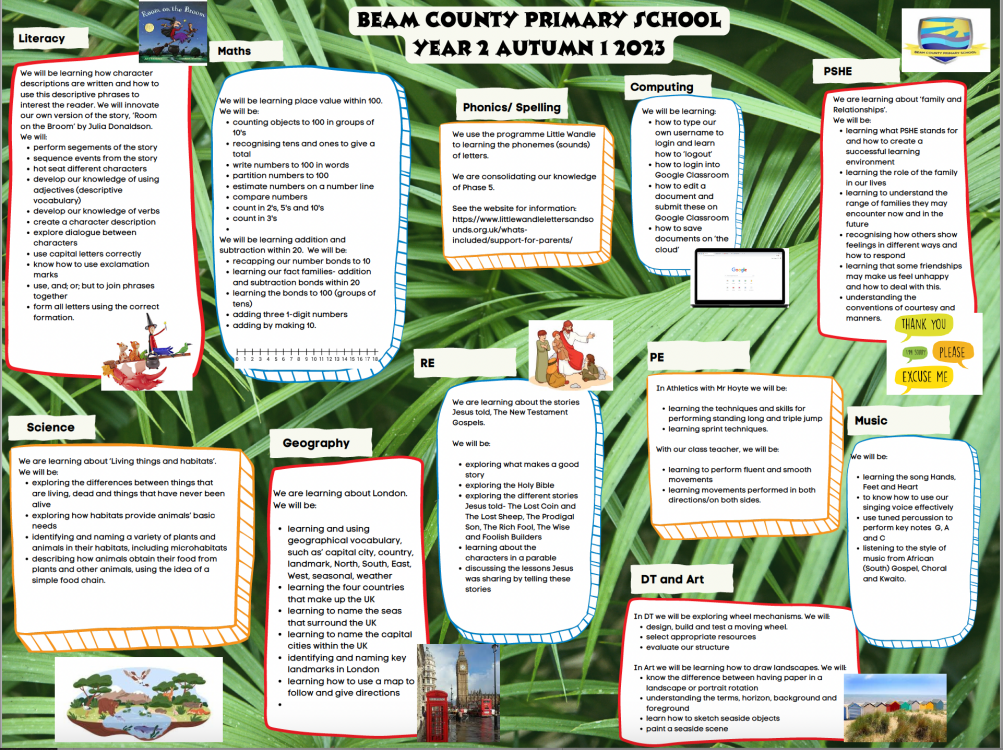 Homework
Year 2
1.5 hours per week
Monday – Spellings received; tested on Friday. 
Friday – Mathematics, and Literacy, to be handed in for Monday. Daily – reading and discussion (20 mins)
Inspiration
Striving
Community